Alison Wallis
Attorney at Law
Professional Registered Parliamentarian
Certified Parliamentarian-Teacher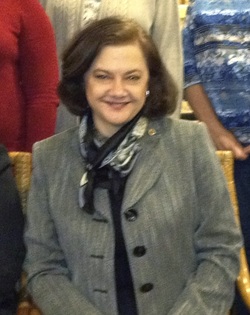 Attorney Parliamentarian Alison Wallis lives near New Orleans, Louisiana but travels around the country to assist members and organizations with Robert's Rules of Order, interpretation of their own bylaws and governing authority, and other meeting procedures.

As a professional parliamentarian since 2005, Alison Wallis has served a variety of nonprofit organizations of many types and sizes, as well as condominium boards, homeowners associations, churches, lineage societies, alumni groups, animal organizations, governmental boards and committees, political parties, religious groups, labor unions, and professional societies.

Parliamentary services Alison can provide include educating convention delegates, training board members, supervising elections, drafting or advising on wording of bylaw amendments, providing tips for accurate meeting minutes, writing a useful script for the presiding officer, lecturing on practical parliamentary topics, writing parliamentary opinions to apply the organization's governing provisions, serving as an impartial presiding officer, and ensuring compliance with the organization's governing documents while empowering its members.

For further information and a free telephone consultation, call 504-261-6111 or email today!
---